Food entrepreneurs from all over Metro Atlanta gathered at Center for Civic Innovation in South Downtown on July 30 for the launch of the Food Innovation Network. The Food Innovation Network is a partner program offered by Food Well Alliance and Center for Civic Innovation to strengthen and support the efforts of local food entrepreneurs throughout the region.
During the launch event, attendees got a chance to register for the network, meet like-minded entrepreneurs, and participate in networking activities to help members learn more about each other. Attendees spent time talking about the passion that drives their work, and the challenges they face in growing their businesses and advocating for improvement to Atlanta's local food system.
Following an overview of the network by Center for Civic Innovation Executive Director Rohit Malhotra and Food Well Alliance Executive Director Bobbi De Winter, participants created "maps" of the skills they bring to the network and the needs they are looking to fill through collaboration and partnerships.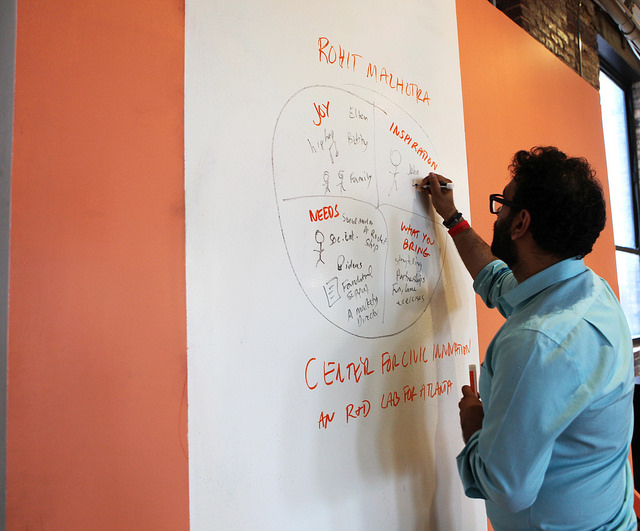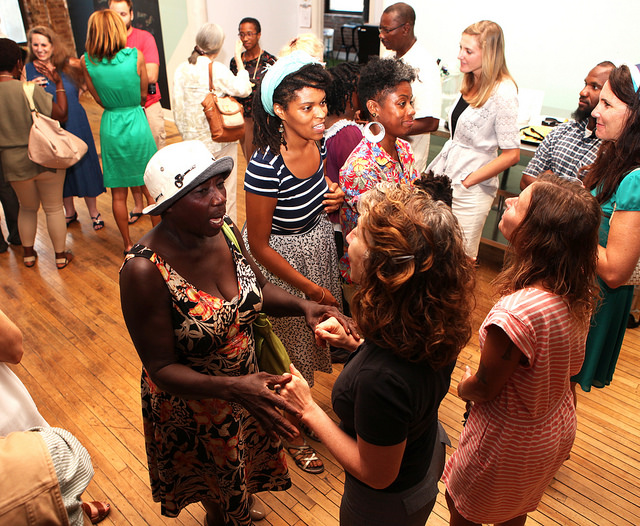 Over the course of the next year, the Food Innovation Network will provide a platform for 50 local food entrepreneurs to strengthen their organizational capacity and collaborate with other agencies, nonprofits and businesses using local food as a tool to transform their communities. Participating entrepreneurs will receive access to curated events, opportunities for one-on-one business advising, and an online community to share resources and ideas.